DEAR CHURCH FAMILY
About three years ago, God first put the idea for a capital campaign on our hearts. Since then, He has continued to speak to us, and we have continued to listen. Nearly sixty parishioners have been involved in creating these plans, and we believe that they represent not only our own hopes and dreams for St. Peter's, but more importantly, God's will for us.
The fact is that God is doing something at St. Peter's. Every week, new people come to our parish family looking for a community to call home, and very often, they stay. In a culture of declining churches, we are growing. We are growing because we have a strong foundation that was laid over 140 years ago and nurtured through the years by so many faithful people. Now it is our turn to shape our future for generations to come.
St. Peter's is a church that values lively traditional worship, close-knit community, strong opportunities for Christian formation and outreach, and welcoming others. The projects in this brochure speak to these values, and will help us to become even more the community God is calling us to be.
God's call to us requires sacrifice. We are each asked to give sacrificially, above and beyond our annual giving, for the next three years. It will require prayer, obedience to God's will, commitment to our community, and deep generosity. It is a lot to ask, but we are ready to make this sacrifice together. And it will be worth it when our vision is a reality.
Please read this brochure carefully. Ask questions. Talk about it at your dinner tables and with your friends. And most importantly, pray about it. Consider your own commitment to the church and to this campaign. What you give is a decision you will make as a family, guided by prayer. What we accomplish together will depend on our responsiveness to God and our willingness to sacrifice.
Now is the time to shape our future for generations to come!

Fr. Perry Mullins, Rector
Johnny Duckworth, Program Leader
CAMPAIGN PURPOSE
Shaping Our Future will help strengthen our community at St. Peter's, enable us to welcome new members, enhance our worship and Christian formation, and give us new possibilities for outreach efforts.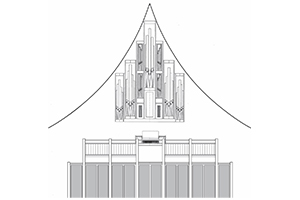 Organ
This key element of our worship attracts choir members of all ages, prospective members, and Music & Arts events. It is time to build a capable organ that will enhance our worship and last into the future.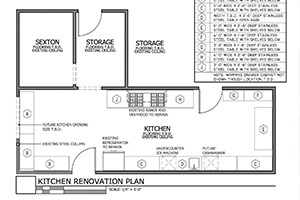 Facilities
Our goal is to brighten up the parish hall, update the bathrooms, paint, add new flooring throughout, renovate the kitchen, and expose our stained glass panels out in the narthex. These projects will give us new possibilities for Christian formation, fellowship, and outreach.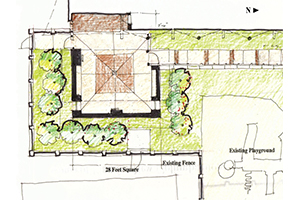 Columbarium
In addition to creating enhanced landscaping around a beautiful, private meditative garden, this area can also provide an outdoor chapel for celebrating many stages of life. It is the first phase in a columbarium project being considered for our future.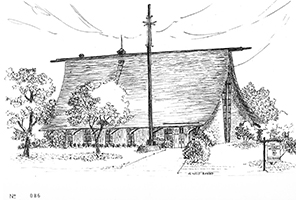 Stability
 To prepare for future needs and unexpected repairs, we must set aside funds, thus ensuring capital is available when it is eventually needed. The stability portion of the campaign addresses the requirement for financial preparedness.
QUESTIONS AND ANSWERS
WHAT WILL THIS CAMPAIGN DO?
Improve our ability to welcome and include newcomers by updating our facility. Strengthen our fellowship and formation by renovating the kitchen, parish hall, and classroom spaces. Energize our worship by replacing our failing pipe organ and creating a quiet, prayerful space outdoors. Assure long-term stability by creating a fund to care for our church buildings.
How will these projects help us reach our community for Christ?
Our mission is to reach out to others and help them reconnect with God and each other through the community of the church. These projects will remove barriers to our ability to welcome newcomers and help us include them in our parish life without sacrificing some of those things that make a small church great.
How will we pay for this?
Our projects are funded by pledges made by parishioners. While we can always dream big, we do not want to saddle ourselves or future generations with long-term debt, so we will not spend more than we raise in pledges. Gifts can be made over three years and can include gifts of stock or other appreciated assets.
What is the current financial condition of the church?
Stable. Our budget for the last few years has even allowed for growth and new opportunities. We are almost debt-free, something that we can attain through this campaign. And we have a small, but growing, endowment.
Why should I sign a commitment card?
We want to be responsible with the gifts God has given St. Peter's. We have a well thought out plan, but we do not want to work beyond our pledge commitments. If we want to see St. Peter's complete this project, it is important that every supporter sign a commitment card so that we can plan appropriately.
How long is the commitment to this campaign?
The pledge campaign lasts four weeks, October 1 through October 22. Pledges can be paid over three years, from the fall of 2017 until the end of 2020.
What does "commitment" mean?
Making a commitment is an act of trust, one that says, "you can trust me, because I trust God." We believe that God provides for His people, and so we can say to our church, "I am committed. You can rely on me to support this project over the next three years."
What are different ways I can give?
Most people will make a monthly pledge over and above their gift to the operating fund. These can be paid just like regular pledges—by check, credit card, or bank draft. You can also transfer stock or real estate to take advantage of certain tax benefits.
How can I help?
Above all, you can pray. Pray for your vestry, clergy, and leaders. Pray that our parish family gets excited about what God is doing at St. Peter's and invites and welcomes new members to our family. And pray about your own gift, that God would give you a generous heart and the courage to trust in Him.
CAMPAIGN PHASES
PREPARATION
Three years ago, we began to pray and discern our future. The Heritage Committee began to plan. A facility audit group considered our current campus and its needs. The strategic plan team talked with the parish about our future. The vestry discussed the information and made decisions. And a team was formed to prepare the Shaping Our Future campaign.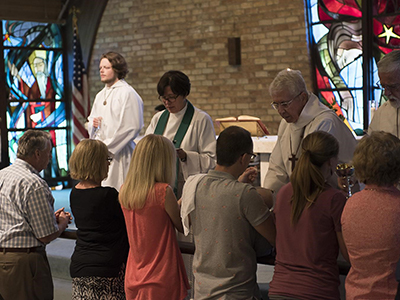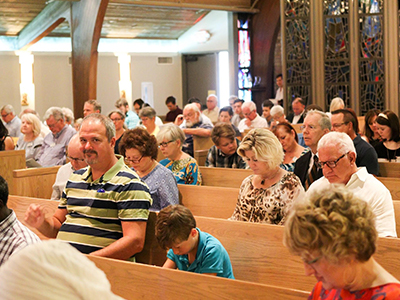 INFORMATION
The entire congregation will hear about the specific possibilities for our facility and how they will impact our future. Everyone will have the opportunity to ask questions and receive information to help them make a decision. Excitement will grow, and you will hear messages about God's faithfulness and about our response.
COMMITMENT
On the morning of October 1, we will announce our campaign goal and celebrate together during our launch party. Over the following weeks, we will study and pray together about the meaning of sacrifice. And on October 22, we will announce early commitments and ask the rest of the congregation to make their pledge. Multiple opportunities over the following days will be given to participate, and the vestry will make a final determination on projects based on commitments.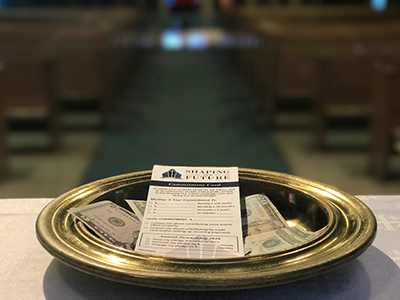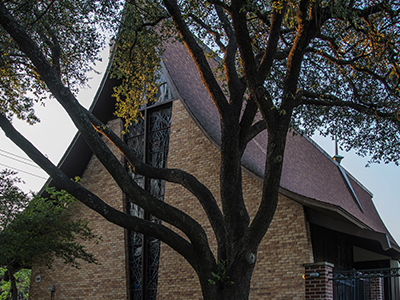 GIVING
On November 5, All Saints Sunday, we will announce with joy the total amount pledged and its impact on our community. We will take time as we begin our three years of giving to recognize all of the work done to make the Shaping Our Future campaign a success, and we will celebrate together during worship.
RESULTS
Throughout the three years of giving, we will be working on the various projects. You will be kept informed of the progress and milestones, and new members will be given the opportunity to give as you did. At the end of the three years, we will finally see a vision realized, and we will be able to tangibly know the goodness of the future God has given us!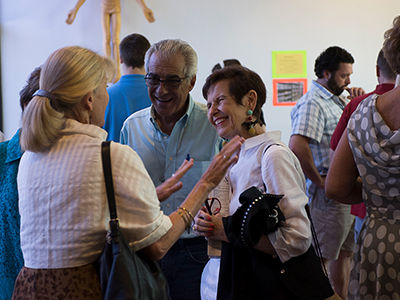 CREATIVE GIVING
Want to be involved but not sure how? Are you enthusiastic about giving to this vision, but not sure where to start? Here are some creative ways to help allocate or free up resources so you can be a part of Shaping Our Future:
DECREASE
Want to be involved but not sure how? Are you enthusiastic about giving to this vision, but not sure where to start? Here are some creative ways to help allocate or free up resources so you can be a part of Shaping Our Future:
DELAY
Are there plans you might be making that involve a financial commitment? If so, prayerfully ask God about delaying those plans and using the extra income to contribute.
DO MORE
Often, there are creative ways to save money. Maybe it has been a while since you got a quote for an existing service (i.e., cell phone or cable service). Perhaps you could do some extra comparison or bargain shopping to save funds. For your kids, it could be as easy as saving extra change to give.
DONATE
A great way to contribute is to give existing assets. Giving your assets to the church and letting us sell them eliminates potential capital gains taxes and may increase after-tax proceeds. Please contact the church for more guidance before committing an asset gift in order to determine its viability for liquidation.
RESPONDING WITH GENEROSITY
Not equal giving, but equal sacrifice.
God has blessed each of us in different ways, both spiritually and materially. We recognize that every member cannot and should not give the same dollar amount. It is not equal giving, but equal sacrifice, that matters. Because the Shaping Our Future campaign runs for three years, consistent giving will compound into a dramatic impact. This chart shows how your gift can help make the impact we believe God is expecting of us.
Typical commitments you can make
over a three-year period: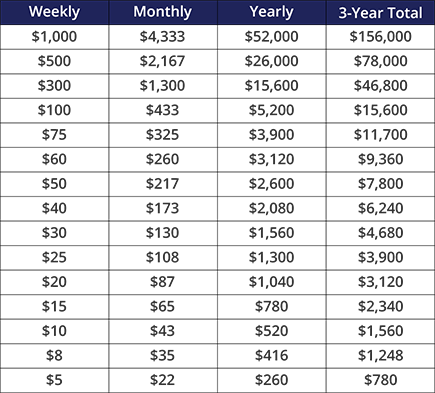 PLEDGE NOW
In celebration of God's vision for our future, and as an expression of faith,
I/we joyfully commit to the Shaping Our Future campaign over and above our annual pledge.